4-days activity package break at Máttaráhkká Northen Lights Lodge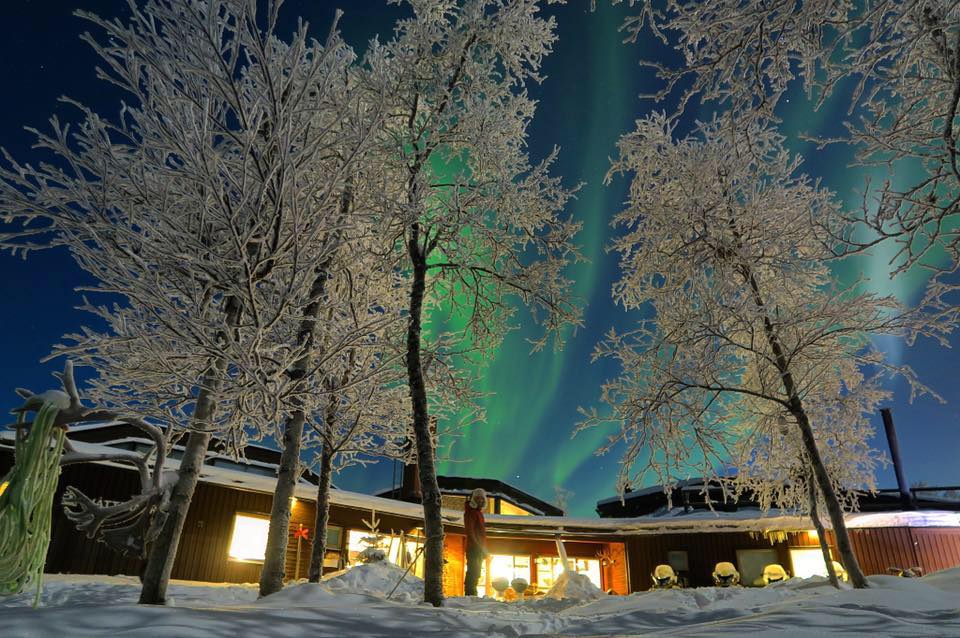 Duration: 4 Days (approx.)
Location: Kiruna, Lapland
Product code: 4-days activity
Day 1
Flavors from the Sápmi lifestyle - Northern lights experience. This incredible evening gives you a glimpse into the flavors from the Sámi lifestyle and northern lights experience
Day 2
The secret arctic char lake.

Join us on a special tour to a frozen secret arctic char lake where we stop for ice fishing after the Lappish delicious and well-known Arctic Char



Experience the Northern Lights from top of Mt. Ednamvárri with 360 degree views - Are you eager to see the Northern Lights? We'll guide you by snowmobile through the dark arctic night to a place where the light pollution can't reach us. You will be surrounded by mountains that are rising like mysterious shadows towards the night sky and drive the snowmobile through the snow-covered landscape with the stars above yo
Day 3
Dogsledding: Mushers story - Ride with the guide. Have a seat on the guide sled and you set of to the
sound of barking huskies, but as soon as they get into their stride, they will quiet
down and all you will hear is the sound of the snow sliding by under the sled
as the dogs carry you away into the wilderness.
Visit ICEHOTEL - After your husky sledding the guide drop you at ICEHOTEL it is located just 5 minutes away from the husky kennel. Walk around in the famous hotel made of snow and ice.
Wellness: Hot tub under the night sky - What would be a great way to enjoy one of nature's most amazing wonders - the Northern Lights? Well, in a hot tub on a rooftop with a 360° view over the night sky! Imagine yourself comfortable sunk down in the hot tub with the night sky surrounding you as a star-covered blanket.
Day 4
Snowshoes or cross-country skis. Use the snowshoes or cross-country skis and discover the area by yourself. Take a break and enjoy a cup of hot lingonberry juice and feel the silence. Back at
the lodge, lunch will be served
Includes:
8 various amazing winter excursions


Full board (excluding alcohol)
* Note that the itinerary can be rescheduled due to weather conditions and/or group sizes.