3-days activity package break at Máttaráhkká Northern Lights Lodge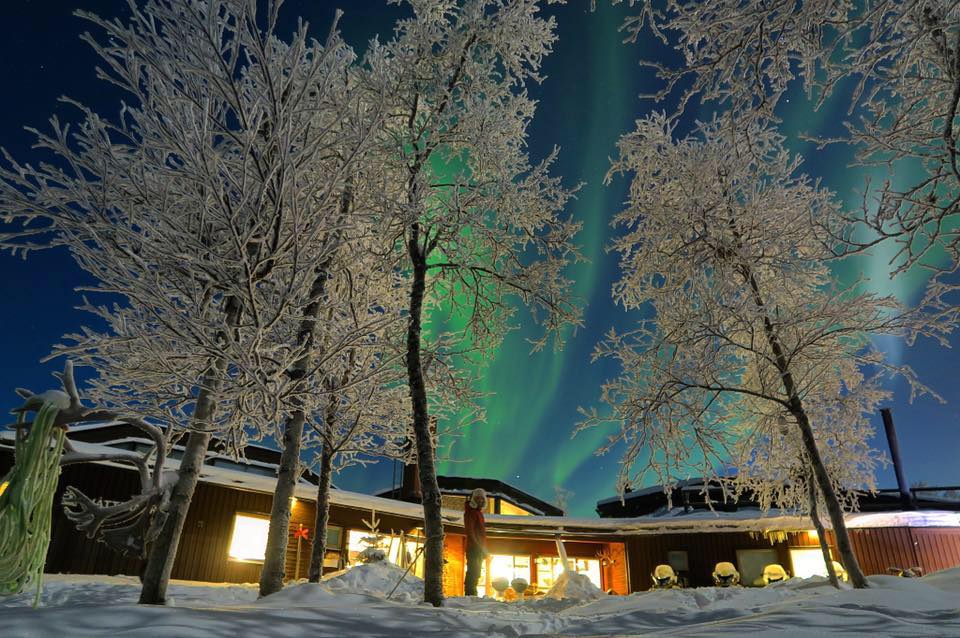 Duration: 3 Days (approx.)
Location: Kiruna, Lapland
Product code: 3-days activity
Day 1
Northern lights photo evening. Are you dreaming of seeing the Northern Lights and to bring your memories home to show your family and friends?
Day 2
Snowshoes or cross-country skis. Use the snowshoes or cross-country skis and discover the area by yourself. Take a break and enjoy a cup of hot lingonberry juice and feel the silence. Back at
the lodge, lunch will be served
Snowmobile: Getaway to the mountains. Our experienced guide will take you through the beautiful snowy landscape up to the mountain Eatnamvarri which offers an amazing view over our most famous mountain range in Swedish Lapland.
Hot Tub. What would be a great way to enjoy one of nature's most amazing wonders - the Northern Lights? Well, in a hot tub on a rooftop with a 360° view over the night sky!
Day 3
Dogsledding: Mushers story - Ride with the guide. Have a seat on the guide sled and you set of to the
sound of barking huskies, but as soon as they get into their stride, they will quiet
down and all you will hear is the sound of the snow sliding by under the sled
as the dogs carry you away into the wilderness.
Experience the northern lights from the top of mt. Ednamvárri with 360-degree views. Join us in the search for the mythical and beautiful Northern Lights
Includes:
6 various amazing winter excursions

Full board (excluding alcohol)
* Note that the itinerary can be rescheduled due to weather conditions and/or group sizes.