3-nights activity package break including accommodation at Máttaráhkká Northern Lights Lodge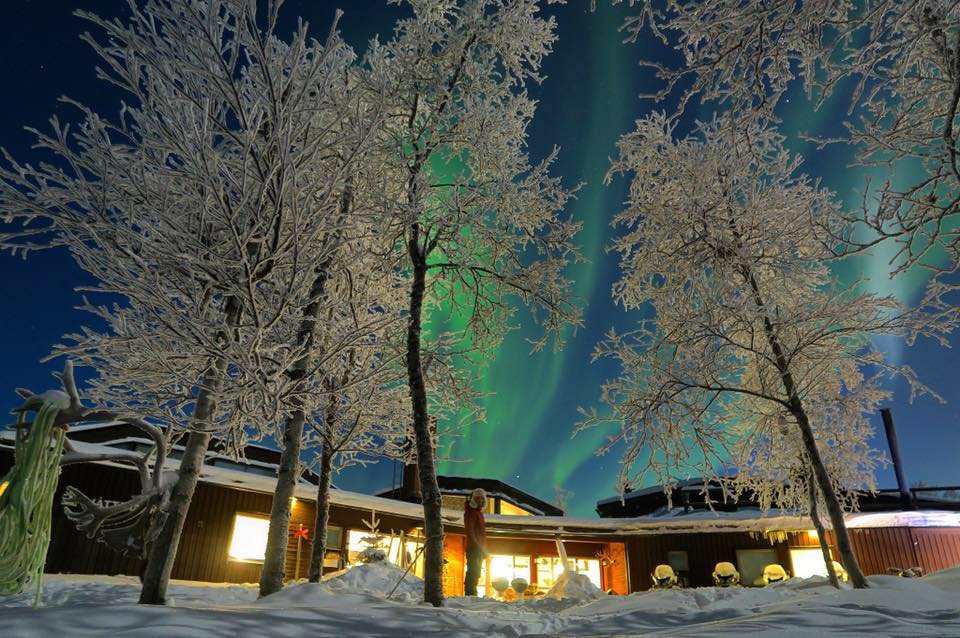 Duration: 3 Days (approx.)
Location: Kiruna, Lapland
Product code: 3-days activity
Day 1
The Northern Lights Hunters - The Great Northern Lights Chase. Are you dreaming of seeing the Northern Lights and to bring your memories home to show your family and friends? Then this is the tour for you! With the local guide, your evening begins around the fire in the tipi next to the lodge where you get equipped with a tripod and your "magic" camera that captures the most high-quality beautiful Northern Light memories in a very easy way.
The northern lights hunters welcome you to a warm and comfortable minivan while driving you around calm roads around Lapland to the very best viewing points to experience the magical northern lights.
We have the opportunity to see the current weather next to different destinations. Some of these hotspots we will visit during the evening.
Day 2
Icefishing - The secret arctic char lake.

Join us on a special tour by snowmobile through a snowcovered landscape to a frozen secret arctic char lake where we stop for ice fishing after the Lappish delicious and well-known Arctic Char. This is a very popular excursion among the local people during the winter and spring months and here you have a chance to experience what it's like.
Hot Tub.

What would be a great way to enjoy one of nature's most amazing wonders - the Northern Lights? Well, in a hot tub on a rooftop with a 360° view over the night sky!
Day 3
Dogsledding: Mushers story - Drive your own team of sled dogs.
Experience the northern lights from the top of mt. Ednamvárri with 360-degree views.

Join us in the search for the mythical and beautiful Northern Lights
Includes:
3 Nights at Máttaráhkká Northen Lighst Lodge

5 various amazing winter excursions




Full board (excluding alcohol)

Arctic clothing loan, down jackets, pants, and winter boots
* Optional extra: You can by transfer and tickets to visit Icehotel and the church in Jukkasjärvi
* Note that the itinerary can be rescheduled due to weather conditions and/or group sizes.